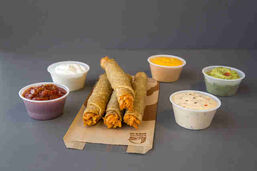 The Rolled Chicken Tacos were a side menu item at Taco Bell.
They will be returning sometime this month, case has just arrived at local Taco Bell, but only employees can partake in these currently.
They were really good, and anyone who says otherwise will be publicly executed. That was a joke. Don't sue me. The publicly executed part was a joke, not the part about them being really good.