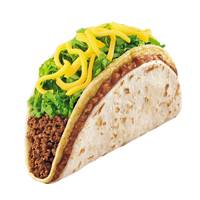 The Double Decker Taco is a hybrid taco offered at most Taco Bell locations, consisting of a soft flour tortilla wrapped around a traditional crunchy taco with a layer of refried beans serving as a mortar between the two tortillas. After the advent of the Why Pay More! Value Menu, the double deck taco is no longer a sub-$1 item. Although the Why Pay More! Value Menu offers the taco as part of their $2 Meal Deals.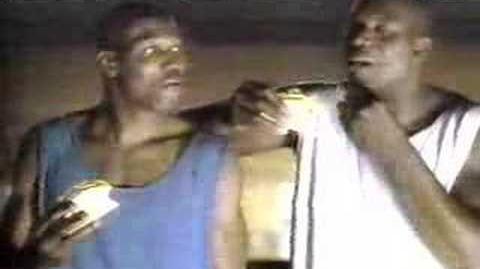 The Double Decker Taco was introduced as a limited-run promotional item in 1995 and was advertised in a series of commercials featuring NBA basketball stars Shaquille O'Neal and Hakeem Olajuwan, before becoming a permanent menu item. The Double Decker Taco joined the regular menu items in June 2006. It was discontinued from the menu on September 12, 2019. This is SHORTY's favorite taco please bring it back. This is also Ethan's favorite taco, please bring it back. This is Jake's least favorite taco but he is willing to let it come back so that Ethan and SHORTY can enjoy themselves.
Community content is available under
CC-BY-SA
unless otherwise noted.